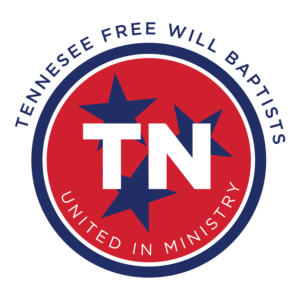 Peace Free Will Baptist is a member of the Central Quarterly Meeting of the Union Association of Free Will Baptists who then reports to the
Tennessee State Association of Free Will Baptists
. Peace has been blessed to be able to support this wonderful ministry for some time now. The TN FWB State Director is Dr. Chris Dotson from Morristown, TN.
The earliest Baptists, as far back as Thomas Helwys in London in 1611, believed that the atonement of Jesus Christ was intended for all who would believe, rather than for a particular select group. Free Will Baptists came to America in the late 1600's, and continue to this day in the belief that Christ died for all people, and that he provides eternal salvation for all who believe.
Free Will Baptists came to Tennessee in 1812. That's right…when one of Tennessee's favorite sons, Andrew Jackson, fought the Battle of New Orleans (1815), Free Will Baptists had already been working in Tennessee for three years.
…And Now
Today, more than 20,000 members worship in 217 congregations spanning the Volunteer State from Mountain City to Memphis. Those congregations form the eight district associations that in turn comprise the Tennessee State Association of Free Will Baptists. Seven local churches have joined themselves directly to the state association without affiliations with a particular district association.
Tennessee Free Will Baptists feel a special kinship to their 314,000-member parent body, the National Association of Free Will Baptists, because it has chosen Middle Tennessee as the location for its home offices, a national publishing house, and a four-year accredited educational institution, Welch College. Tennessee churches continue to touch the world, through missions efforts around the globe, and their affiliation with the International Fellowship of Free Will Baptist Churches, Inc."
Chris has served as the TN State Director of Free Will Baptists since 2019. Previous to this, he served as Lead Pastor of Peace Free Will Baptist church in Morristown, TN for 29 years. Chris is a graduate from Carson-Newman College and the Seminary at Bob Jones University. As an outgrowth of his previous ministry at Peace Church, Chris also serves as the President of Berea Ministries, a missionary agency supporting pastors in Latin America. Additionally, he is the Chaplain Coordinator for the Morristown Police Department. Pastor Chris is married to Rebecca, who is the church pianist at Peace Church. They have two adult children, Philip who serves in the U.S. Army and Andrew, who serves in local police force.