Our leadership team recognizes the authority of God, and realizes that we are serving under the Chief Shepherd, Jesus Christ, devoting ourselves to prayer and to the ministry of the Word. Our desire is to edify the children of God through the regular systematic proclamation of God's Word, equip believers for the work of the ministry, and evangelize the lost until we all attain maturity in the fullness of Christ.
Rev. Sonny Thomas, Senior Pastor

Pastor Sonny was elected to serve as the church's Senior Pastor in March 2020 and came on staff in June. He is a graduate of Northeast State Community College in Blountville, TN, East Tennessee State University in Johnson City, TN, The Crown Seminary in Powell, TN, and is currently pursuing a Doctorate of Preaching and Leadership at Maranatha Baptist Seminary in Watertown, WI. Pastor Sonny served two terms as the Moderator and Executive Board Chairman of the North Carolina Association of Free Will Baptists and served on the board of directors for numerous other Christian ministries. He is a former middle and high school teacher and a former engineer for the United States Space Program at Cape Canaveral, FL. His wife Julie grew up as a pastor's kid. She was employed many years with Samaritan's Purse International Relief in Boone, NC, and now directs our Operation Christmas Child ministry. They have two children, Sonny Jr. who is a pastor in North Carolina, Heather who is a student at Welch College in Gallatin, TN, and two grandchildren, Rylan and Karlie. The entire family exudes a passion for ministry, missions, and discipleship.
Rev. Bill Houk, Associate Pastor of Outreach & Care

Pastor Bill, "Pappy" as he is affectionately known, joined the team at the Blue Church in 2014. He is a graduate of Nazarene Bible College in Colorado Springs, CO. He brings with him more than 40 years of pastoral ministry experience. Pastor Bill oversees our B.E.S.T. Seniors Ministry, our monthly nursing home services, our benevolence and food pantry, and our partnership with Daily Bread Community Kitchen, a local ministry to the homeless or disadvantaged in our area. Pastor Bill has been married to his wife Joyce for 53 years and together they have two children and six grandchildren.
Brian Chesteen, Deacon
Deacon Brian came to Christ in 1998 and has served Peace Church in numerous roles since that time. Currently he functions as our Deacon of Finance and Lead Technician of our Sound & Media Team. Brother Brian is a veteran of Operation Desert Storm and a graduate of Fountainhead College of Technology. He is currently employed as an Electrical Engineer for Bush Brothers & Company in Chestnut Hill, TN. Brother Brian is also an instrument-rated private pilot and loves to run. He is married to Shantel, who coordinates our annual summer Vacation Bible School program, and they live in Newport with their three children: Emily, Sarah, and Laura.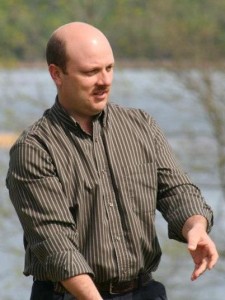 Ben Eskola, Deacon
Deacon Ben and his wife, Tammy, have four children: Alexandria, Christian, Blake, and Drew. Together their family ministers to the younger generations within our church. Brother Ben teaches our Young Adult Sunday school class while Sister Tammy actively serves in our children's and youth ministries as well as chair of our decorating committee. In addition to his ministry here, Brother Ben is a partner at Eskola LLC, a commercial roofing contractor. He also has a burden for global missions and travels internationally to assist new and existing church plants.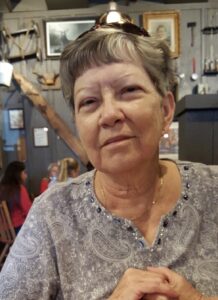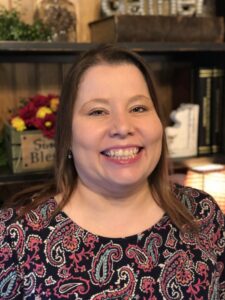 Brenda Harris
Church Clerk
Rev. Bill Page

Director of Christian Education
President of Women Active for Christ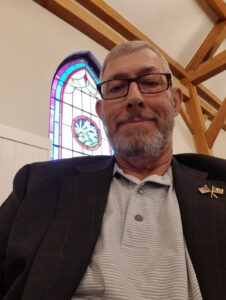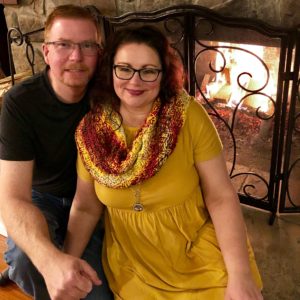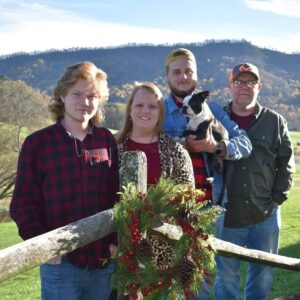 Rebecca Dotson

Church Treasurer