Our leadership team recognizes the authority of God, and realizes that we are shepherds who serve under the Chief Shepherd, Jesus Christ. We desire to devote ourselves to prayer and to the ministry of the Word. Our passion and goal is to equip believers for the work of the ministry until we all attain maturity in the fullness of Christ.
Rev. Bill Houk, Associate Pastor
Pastor Houk joined the team at the Blue Church in 2014. He is a graduate of Nazarene Bible College, Colorado Springs, CO. He brings with him more than 30 years of pastoral ministry experience. In addition to his duties at the church, Pastor Houk volunteers at Daily Bread, a community kitchen that reaches out to the homeless or disadvantaged individuals and families. Bill is married to Joyce, and together they have two adult children, Robert and Susan.
Brian Chesteen, Deacon
Deacon Brian came to Christ in 1998 and has served Peace Church in numerous roles since that time. Currently he functions as our Deacon of Finance, overseeing the church's budget. Brian is a veteran of Operation Desert Storm and a graduate of Fountainhead College. In addition to his work as an Electrical Engineer for Bush Brothers, Brian is an instrument-rated private pilot and loves to run. Brian is married to Shantel, who coordinates our annual Bible School program. The Chesteens live in Newport, and have three children: Emily, Sarah, and Laura.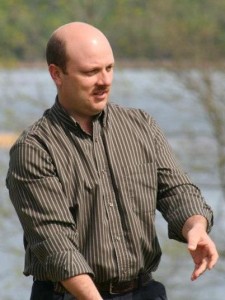 Ben Eskola, Deacon
Deacon Ben and his wife, Tammy, have four children: Alexandria, Christian, Blake, and Drew. Together their family ministers to the youth of our church. Ben teaches high school-aged teens, while Tammy leads our Wednesday night youth program. In addition to his ministry here, Ben is a partner at Eskola LLC, a commercial roofing contractor. Deacon Ben has a special interest in missions, and travels internationally to assist new and existing church plants.
Dr. Chris Dotson, TNFWB State Director
Chris has served Peace Church since 1990 and as Pastor from 1994-2019. He is a graduate of Carson-Newman College and the Seminary at Bob Jones University. As an outgrowth of his ministry at Peace, Chris also serves as the President of Berea Ministries, a missionary agency supporting national pastors in Latin America. Additionally, he is the Chaplain Coordinator for the Morristown Police Department. Pastor Chris is married to Rebecca, who is the church's pianist. They have two adult children, Philip who serves in the U.S. Army and Andrew, who serves in local police force.
Dr. Eddie Young, Chaplain
Chaplain (Col.) Young is a retired Free Will Baptist pastor, who currently ministers to uniformed personnel at the Cocke County Fire Department, U.S. Army Reserves, and the Tennessee National Guard. He is the president of the Military Chaplain Corps, an affiliated outreach of Peace Church, that assists overextended military chaplains with their duties. Eddie earned his Master of Divinity degree from Great Plains Baptist Divinity School and received a Doctor of Divinity from Bethel College.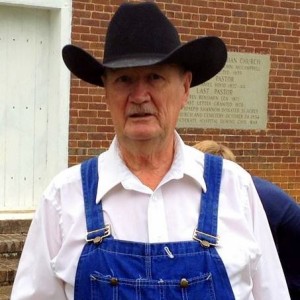 Moe & Brenda Harris
Brenda is the Church Clerk
Bill Page
Christian Education Director
Ina Page
Womens' Ministries Coordinator